M800 Watch Phone Review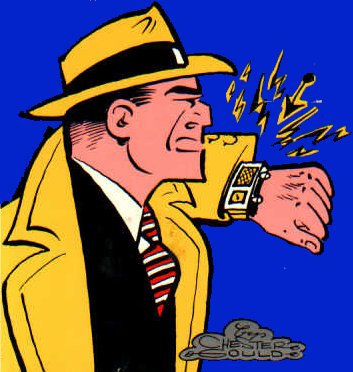 If you have never wanted a watch phone, then you definitely aren't a geek! A watch phone certainly scores high geek factor points which will have all the guys(who are like little boys deep down inside..admit it!) clamoring to check it out. So I spent my own hard earned cash to buy a m800 Watch Phone last week. I was looking for a review on the net, and well since there wasn't a comprehensive one, I decided to write one myself. Hopefully it will be helpful to you too.


LCD: 1.3 inch TFT 260k Pixels, Resolution:128 x 160p x Touch Screen.
Language : English and Chinese
Ring Tone : 64 Polyphonic
Support format:MP3, MP4, MIDI, WAV, Incoming Ring Tone, Incoming Photo, Incoming movie
Music Format : MP3
Movie Format : MP4, Full Screen Playback

Memory :128 MB
Wallpaper : JPG, GIF
Notebook : 250 Groups
Message : SMS and MMS Supported
Switch on/off : User-Defined Supported
Alarm : MP3 Alarm
Game : Picture Mosaic
Other Features :

MP3, MP4, Hand Free , Message Group Sent , Voice Take , MMS , Anti Incoming Ring

Network : GSM, GPRS, WAP, STK, Bluetooth Supported.
Frequency : 900/1800/1900MHz
Call Time : About 3 Hours
Stand By : About 120 Hours
Accessories:
Charger

Bluetooth Earphone

USB cable

English user manual
The M800 watch phone is an affordable watch phone that is made in China. You can find it on online stores and I got mine from a reliable seller for about RM550 (About USD 170). The price point itself is quite attractive as a normal mobile phone would cost about the same or more. So how does it look on your wrist?
Next to my Trusty Casio...
Here it is on my slightly chubby but small wrist. The M800 is about the size of a large G-Shock watch, but is actually quite light. The space is mainly due to the large slide in battery at the botom and the 128x160 touchscreen.
The plastic/rubber strap is quite secure and comfortable to use.
The simple black design helps to give it the illusion of being smaller than it actually is in normal day to day use. 2 speakers lie at the top and bottom under the silver design. The speakers are surprisingly loud and clear, but it does distort slightly at maximum volume. But playing Mp4 and Mp3 is pretty impressive...(and guaranteed to attract any gadget loving guy in a 10 meter radius!)
There are a lot of large side buttons which are very useful in getting around the phone. On the left side there are 3 buttons. The top 2 correspond to Up and Down, and the third button below is the OK button. This is very useful in navigating through menus and lists.
On the right side there are 2 buttons and the USB/charging port. The top button is the Green Call Button. The bottom button is the Red Hang Up Button/ Back button. This is also a useful shortcut in starting and ending calls. A little retractable plastic cover protects the USB port from dust.
The M800 is surprisingly versatile and has a lot under the hood. There is 128mb of memory built in, but no slots for additional memory. This allows it to double as a USB flash disc when you plug it into a USB slot. Tapping on the touchscreen brings up the main icon based page which is quite easy to use. There are icons for the phonebook, messaging, call log, settings, multimedia, files, call profiles, calender and internet.
Some things I found useful :
the bluetooth settings are found under the internet/web settings.

The File Explorer is found under the multimedia icon.
To set MP3 as a ringtone you have to select the song under audio player - options -setas ringtone
To change to a digital clock, it is under settings-wallpaper
Ah the stylus, is a micro wonder that telescopes out to a finger numbing size. Just pull it out from the side of the strap and ...
Walla..you can now happily poke around the touchscreen on the...
...Super micro on screen keyboard! Actually I found the keyboard to be quite accurate and actually I use my fingernail to tap away! There is handwriting recognition, but it is slow and you have to write each letter individually. This is the main drawback of the M800 or any watch phone, entering data is difficult, but ok for short sms's.
This is a close up of the microphone which is the little hole on the left side of the screen, just beside the chrome plating. This is where you should be speaking! Generally if you do not use the bluetooth headset, you have to engage the handsfree and speak close to the mic. While talking like Dick Tracy is cool, the mic tends to attract a lot of background noise. So it is only practical in a quiet environment. Perhaps Dick Tracy had some noise cancellation technology built into his chin, but a bluetooth headset is essential in getting a good experience with this watchphone.
Which brings be to a gem. The A2DP Bluetooth Stereo headset is an excellent companion to the M800. This headset is included in the M800 package and it is of surprisingly good sound quality. Calls sound clear and static free. And you can listen wirelessly to mp3 songs playing on the M800. A good stereo A2DP bluetooth headset is pretty expensive by itself and it can also be used with your computer or PDA via bluetooth. I use it with my Dopod 838 Pro and it works really well. For your info, the M800 does have an auto answer feature while using the bluetooth headset. It is found under the Headset Profile settings.
The battery lasts 2 days easily and you get a spare battery included. There are little sliding locks at the side to lock in your battery.
The hardest thing I needed to figure out was how to put in my sim card. You have to slide it in from the side and it is a tight fit. The metal band cannot be removed, don't even try! What you can do is ease it in slowly and make sure the metal springs don't get caught in the edse of the sim card.
Here it is sitting snugly inside. The M800 is a triband GSM/GPRS phone, it does not support 3G, but you can use your 3G sim card in it.
Surprisingly the watch function is quite limited to a digital watch as above. I found the numbers too small for my liking.
And the default analog watch. The downside is that the screen switches off after 30 seconds and you have to touch the screen or button to activate the display. This meand you cannot just glance at the watch for the time. This was surprisingly irritating for me.
However you can also run a GIF Animation as your background which is pretty cool. You can download any animated 128x160 GIF file and set it as your wallpaper. Here is my exceedingly cool matrix animation wallpaper! You can get some pretty good free GIF from
Red Dodo
. Any other 128x160 photo will also make a good wallpaper.
In short :
PROS
High Geek Factor, will attract geeky men in a 10 meter radius

Good basic phone function
Excellent stereo Bluetooth headset makes it a wireless MP3 player
Easy to use

Affordable
Good battery life

CONS
Handsfree mode has a lot of static/echo-need to use the supplied Bluetooth headset for best experience.

Large size may not be suitable for small hands
Data input is tedious for long messages
GSM/GPRS only
If you are interested in getting it you can leave me a message and I can put you in contact with the seller.
I will be posting another review on another cam phone soon! The M700...

Camera Watch Phone
Originally uploaded by docfiles.
I am just finishing up my m800 watch phone review, but am now trying out another model. This one has a 1.3MP camera and 512mb MicroSd.
If you are interested you can contact the seller :

Suhaimi Isa
Al Insyirah Electronics
32 Lintang Ilmu 1, Taman Ilmu
14300 Nibong Tebal Penang
Tel 60146358869

His Online Webpage